Fire and Rescue Force Tanzania
While at the beginning of the partnership the fire department in Dar es Salaam was still organized as a city department and belonged to the City Utilities, a restructuring has since taken place. Today, the fire department is organized on a centralized basis throughout the country and is part of the Ministry of Home affairs as the Fire and Rescue Force.
Compared to Europe, the fire departments are very weak. For example, the entire country currently has only 2,000 professional firefighters, and a high percentage of them are even women. But the large city Dar es Salaam with approx. 6 million inhabitants has only 3 fire stations with often only 3 water-carrying emergency vehicles. In the countryside, many towns are still without a fire station. It is impossible to think of timely risk coverage as in Germany. Private security companies fill the gap for the wealthy clientele and maintain their own fire trucks, which are used in fires for a high fee.
In fact, almost everything is lacking: good, well-founded basic training, specialized training in the areas of hazardous materials and technical assistance, but also emergency vehicles and equipment. There is also no ambulance service in the fire departments, not even good training in first aid. But the motivation is mostly very high. Material assistance and related training are highly welcome.
The collaboration is bearing fruit. In the meantime, firefighters in many parts of the country are equipped and trained in respiratory protection technology; some workshops are still missing. After the disaster of the great flood of 2010, the FRF now also has lifeguards and a diving group. In the field of high-altitude rescue, the first teams and instructors are now in place in Dar es Salaam and Zanzibar. We are still at the beginning in other subject areas.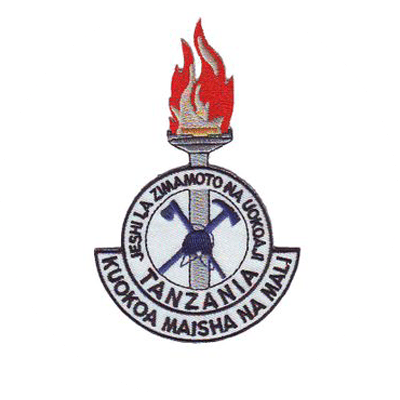 Contact
Further information from the Hamburg partner