Hamburg and Dar es Salaam celebrate 1O years of city partnership
A greeting to Dar es Salaam
For privacy reasons YouTube needs your permission to be loaded. For more details, please see our
Datenschutz
.
I Accept
On July 1, 2010, the twinning agreement with Dar es Salaam (Tanzania) was signed at Hamburg City Hall. It is Hamburg's first twin city on the African continent.
First Mayor Dr. Peter Tschentscher has created a video message for the 10th anniversary. It is part of the short film produced by the Hamburg documentary filmmaker Thomas Schlottmann with numerous actors of the town twinning.
The partnership remains active!
Both cities have been affected by the Corona Pandemic. Right now we keep in close contact.
"Unfortunately, due to the Covid 19 pandemic, Hamburg and Dar es Salaam are unable to exchange delegations this year to celebrate the anniversary together."
regrets State Councilor Almut Möller.
"Hamburg is committed to its twin city, however, especially in these difficult times. The Senate is providing financial support to various organizations in Dar es Salaam so that they can purchase protective clothing for health workers, have cloth masks made by women in workshops, and set up hygiene stations in public spaces."
The twinning groups also collect donations.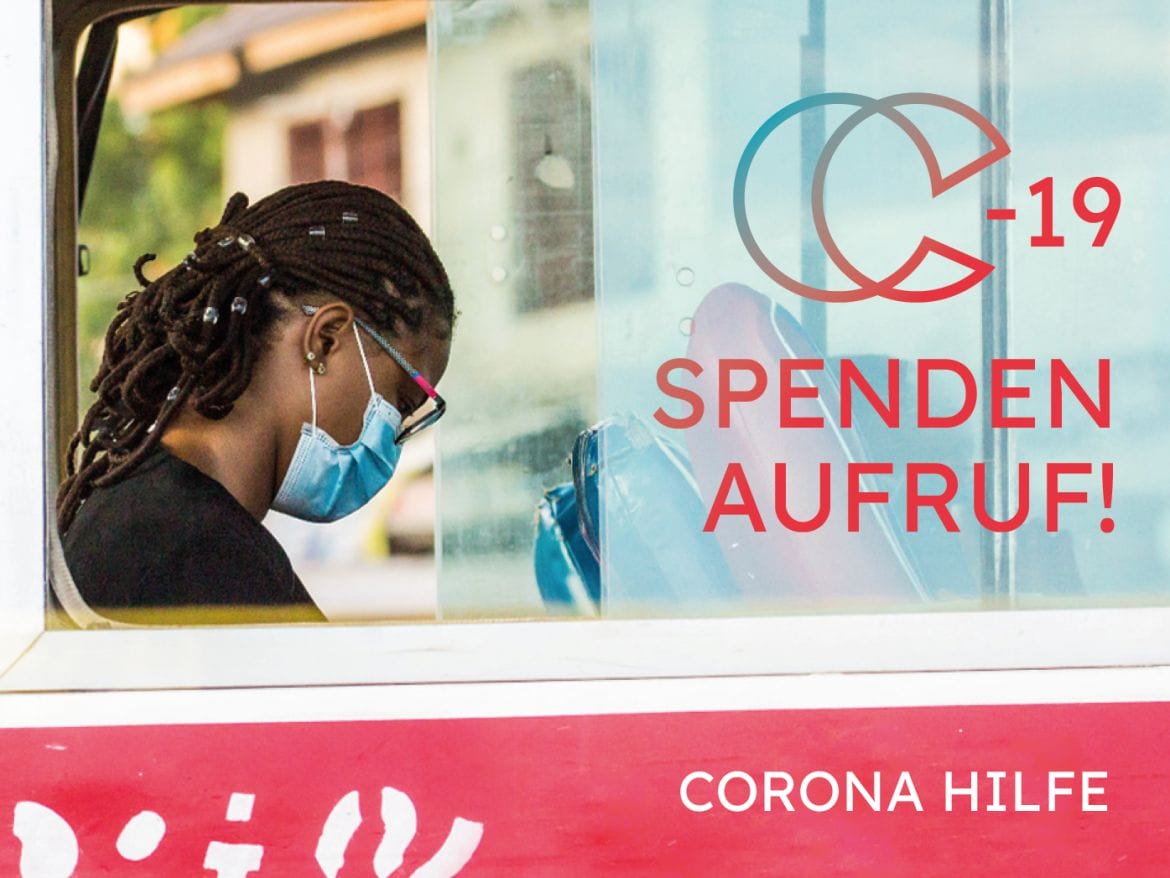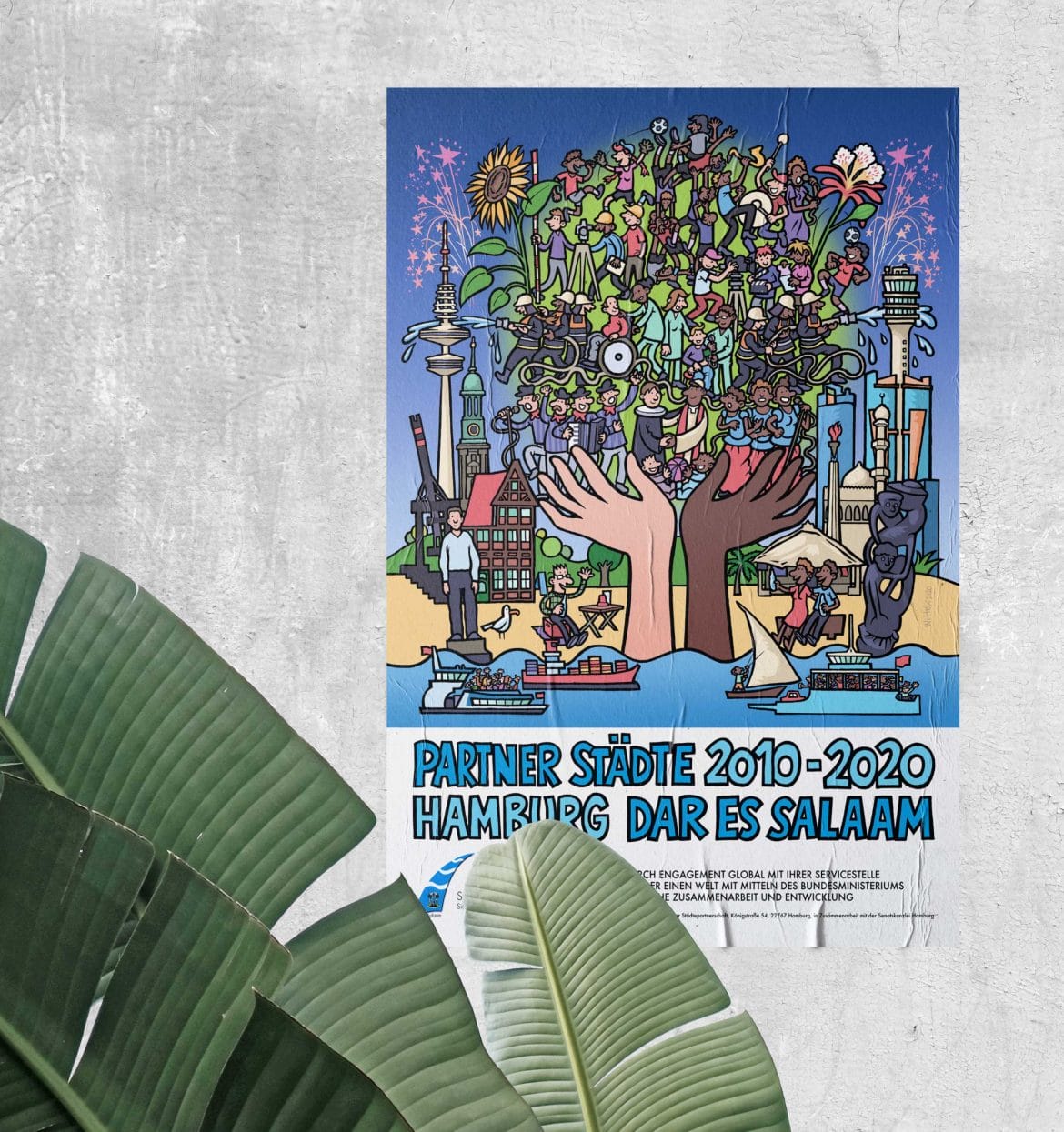 More color and life to the city!
The artist Wittek has designed an interesting hidden object poster for the anniversary year of the partnership.
Please support us in bringing them to the cityscape. Hang them at your favorite bakery or bookstore, decorate a blank wall of a house with them, or make their front door more colorful with them.
Pick up free copies: at the Diakonie Hamburg reception, Königstrasse 54 – near Altona train station Mon-Fri. 15-18:00 and Fri 12-14:00
Welcome!– Caribou! – Creatively explore the twinning.
Here is our poster to color.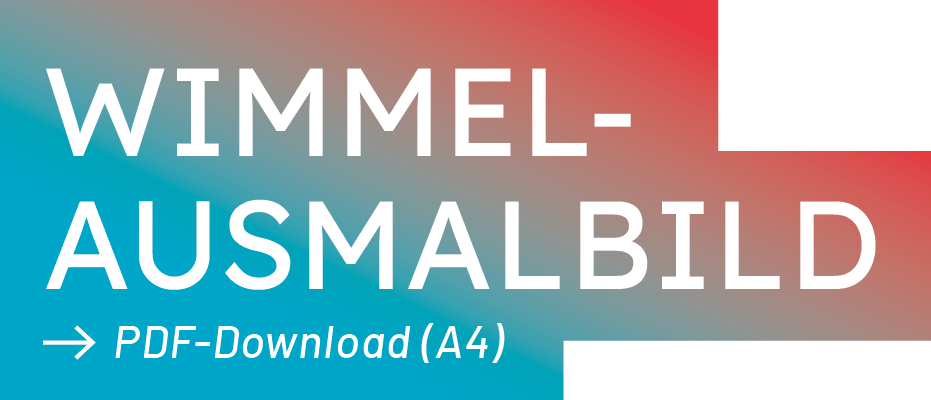 Simply print out on DIN A4 and discover the diversity of partnerships!
New Year's reception

January 01, 2020 in Hamburg City Hall

At the New Year's reception, the year of town twinning was ushered in with full joie de vivre. A specially formed project choir opened the partnership year with a Tanzanian New Year's song and presented Hamburg's First Mayor Peter Tschentscher and Second Mayor Katharina Fegebank with an artistic painting to mark the partnership's anniversary.
Inaugural service
12. January 2020 in the main church St. Petri
This festive twinning service celebrated the friendship of the cities of Hamburg and Dar es Salaam.
Guest of honor Bishop Dr. Alex Gehaz Malasusa from Dar es Salaam delivered the sermon. Other guests were Mr. Pörksen, State Councillor, and Mrs. Hammelmann, Consul of Tanzania in Hamburg. Lead pastor Dr. Jens-Martin Kruse (St. Petri) and pastor Katharina Davis (ZMÖ) led the service.
The twin city Dar es Salaam was also brought to life by a photo exhibition "Notes from Dar es Salaam" by photographer Horst Hornig and the Tanzanian songs of the PaulaCantat Choir, conducted by Kerstin Grätz.