Firefighters – a family in the world
The Youth Fire Brigade Hamburg has been undertaking an intercultural youth exchange with the Dogodogo Centre in Dar es Salaam/Tanzania for over 10 years. The Dogodogo Centre is a vocational school center with a boarding school. There, Tanzanian youths, former street children and orphans, are trained as carpenters, tailors, and locksmiths.
The Hamburg Youth Fire Department has established a boarding/youth fire department on site. There, the Tanzanian youths have the opportunity to gain an insight into technical training, first aid, and fire fighting. Training is provided by a volunteer (FSJ) and with two fire engines that used to do duty in Hamburg.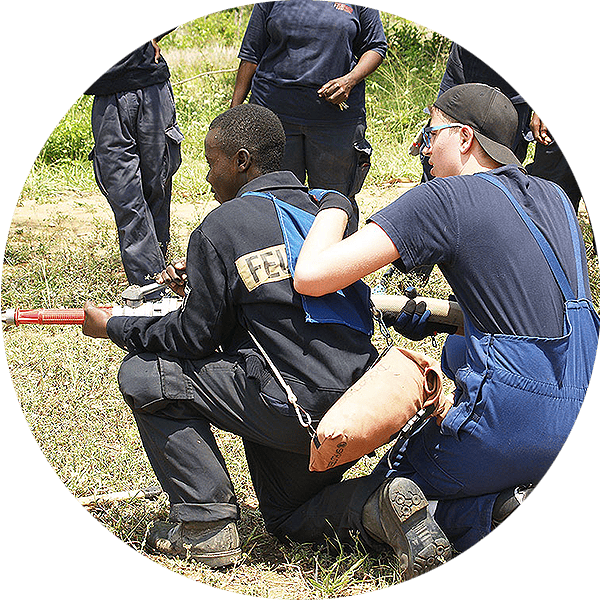 The meetings take place annually in Dar es Salam and Hamburg. Here, the young people learn from each other and immerse themselves in the different worlds of life. An unforgettable and educational experience on both sides. The program includes joint activities, fire fighting exercises as well as games and sports.
Over the years we have built up the first volunteer fire department in East Africa, the Dogodogo Center.
PARTICIPATE
We always need donations for the International Youth Work
Jugendfeuerwehr Hamburg Förderverein e.V.
Volunteer firefighter youth from all over Hamburg can participate in our exchange.
Video clip about the youth fire department at Dogodogo Center
For privacy reasons YouTube needs your permission to be loaded. For more details, please see our
Datenschutz
.
I Accept