Young artists: "Together"
"Together" is a project between HausDrei e.V. in Altona and the Kigamboni Community Center in Tanzania.
The first exchange of 14 young artists, 7 from Hamburg and 7 from Kigamboni has just ended. An enchanting time when 14 young artists* met in Kigamboni and developed a theater play on SDG No. 2 "Zero Hunger". From the beginning this exchange was under a good star, the young people met each other openly and carefully, learned from each other, and experienced each other with a lot of fun. The group mingled together wonderfully and developed an important and meaningful piece of theater.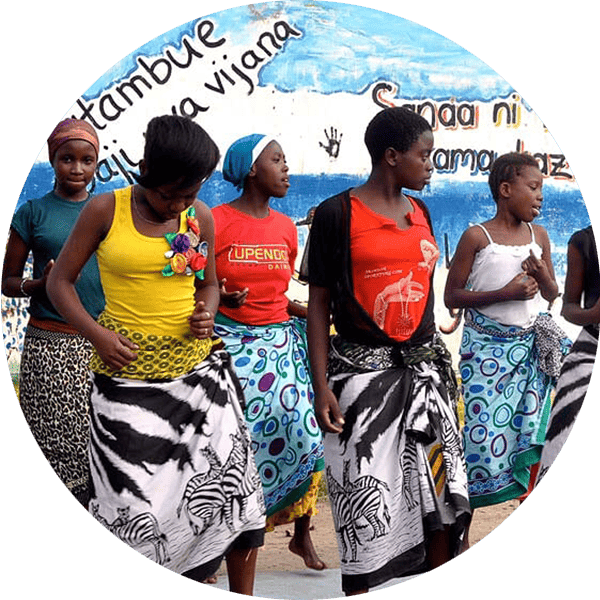 This exchange has shown that especially in times when living together is being redefined, getting to know each other, exchanging ideas, and experiencing each other leads to a good and important understanding for each other. The return visit was planned for June 2020, during which the artists in Hamburg would further develop the piece and present it to the public at the STAMP Festival 2020 (festival of the altonale and HausDrei). Unfortunately, this had to be postponed due to the Corona crisis.
The project is sponsored by Engagement Global and the anniversary exchange by the Hamburg Senate Chancellery.
PARTICIPATE
We are looking for accommodation for our guests from Dar es Salaam in Hamburg.
For questions and further interest
please contact Tom Lanzki, artistic director of the STAMP Festival (kontakt@stamp-festival.de).