Cooperation offices Hamburg – Dar es Salaam
On July 1, 2010, the twinning between Hamburg and Dar es Salaam was signed to develop and promote understanding and friendship between the people of the two cities.
The port city of Dar es Salaam is Hamburg's newest twin city and the only one on the African continent. There are numerous initiatives and projects in both cities that bring the partnership to life and work together in networks.
The cooperation centers are the contact point for all interested citizens, groups, and institutions in the respective partner city.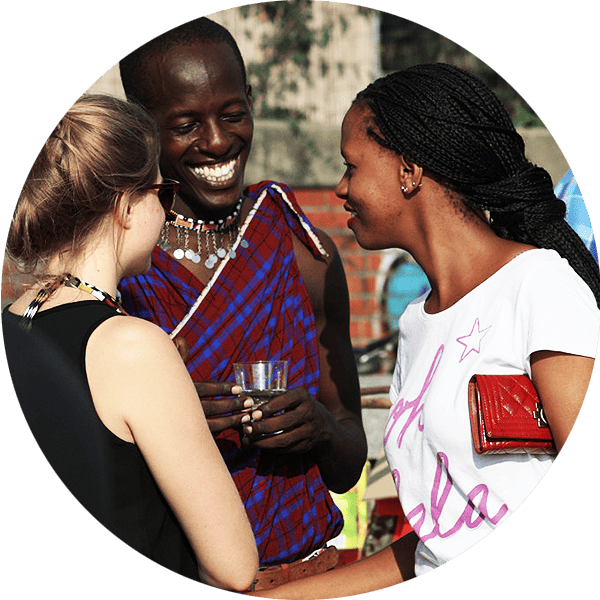 Our offer
We provide information and advice on all aspects of the partnership between Hamburg and Dar es Salaam.
We arrange contacts with projects and partners in Dar es Salaam and Hamburg.
We support networks and provide information about events and opportunities to actively participate in the partnership.
Just call.
Information and advice on twinning in Hamburg
Cooperation Office Hamburg – Dar es Salaam
Diakonie Hamburg
Inken Bruns
Tel. 040-230620-429
bruns@diakonie-Hamburg.de
The cooperation center is financed by the Free and Hanseatic City of Hamburg. However, it is located at the Diakonisches Werk.
Information and advice on town twinning in Dar es Salaam
Cooperation Office Hamburg – Dar es Salaam
City Council Dar es Salaam
Margareth Mazwile
Both cooperation centers work closely together and exchange information on a regular basis.
Join
Through our mailing list, you will learn about events, and network meetings and receive information related to the twinning.
Send an e-mail to Bruns@diakonie-hamburg.de and we will be happy to add you to the distribution list.
Feel free to drop in at one of the network meetings in Hamburg.
Here you can get to know the different groups directly.
We also jointly organize cultural events or events on special topics.
Here, too, we are always looking for helping hands and minds. A warm welcome to you!