The sponsoring association Marangu e.V.
The way to Kilimanjaro, the highest mountain in East Africa, leads through the village of Marangu. It is located at an altitude of 1500 m directly on the Marangu Route. The population of the small town has a partnership with the Hamburg Förderverein Marangu e.V. from Volksdorf. Together with the local Tanzanian development initiative MACDA, Hamburg citizens support the people in this region. Goals are in the area of improving health care and education.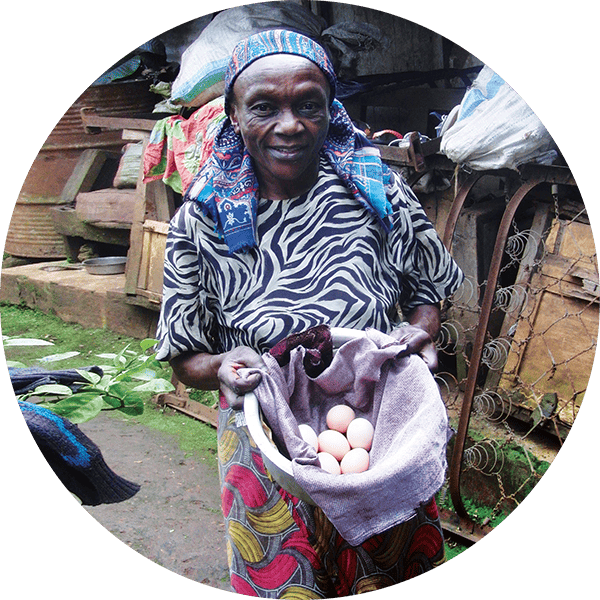 The people of Marangu have more specific ideas about how they want to develop their community. We have been supporting the Marangu Community Development Association (MACDA) in this endeavor since 1995. The cooperation began with the Ev. Luth. Hospital on site. Many meetings, mutual visits, further education, and also donations led to the modernization and expansion of the hospital. Today, the clinic has a good reputation in the region.
To counter discrimination against women suffering from AIDS, we developed a chicken and goat project with them: the women concerned are given sheds and animals on a "leasing basis" and can earn money by selling eggs and milk as well as the young animals.
The population requires measures in the field of education. For example, we supported the local MACDA association in building a kindergarten and additional classrooms at the school there.
Our partnership work thrives on direct contact and personal encounters. Further training, also in Hamburg, and exchange form an important part. We finance further training for teachers and also school fees. This is how many friendships were formed that continue to this day.
Participate:
If you are interested in further projects like the ones carried out so far, if you would like to participate in the association or if you would like to accompany a new project, please contact us.
Contact person: Herbert Brockmann
Herbert.Brockmann@t-online.de
Webseite: marangu.de