"Together"
a project between HausDrei e.V. in Altona and the Kigamboni Community Center in Tanzania.
The first exchange of 14 young artists, 7 from Hamburg and 7 from Kigamboni has just ended. An enchanting time when 14 young artists* met in Kigamboni and developed a theater play on SDG No. 2 "Zero Hunger". From the beginning this exchange was under a good star, the young people met each other openly and carefully, learned from each other, and experienced each other with a lot of fun. The group mingled together wonderfully and developed an important and meaningful piece of theater.
This exchange has shown that especially in times when living together is being redefined, getting to know each other, exchanging ideas, and experiencing each other leads to a good and important understanding for each other. The exchange will continue in June 2020 in Hamburg and the further developed play will be shown during the STAMP Festival from 19.06-21.06.2020 in Altona. The STAMP Festival will present more artists from Tanzania in the anniversary year of the twinning between Hamburg and Dar e Saalam.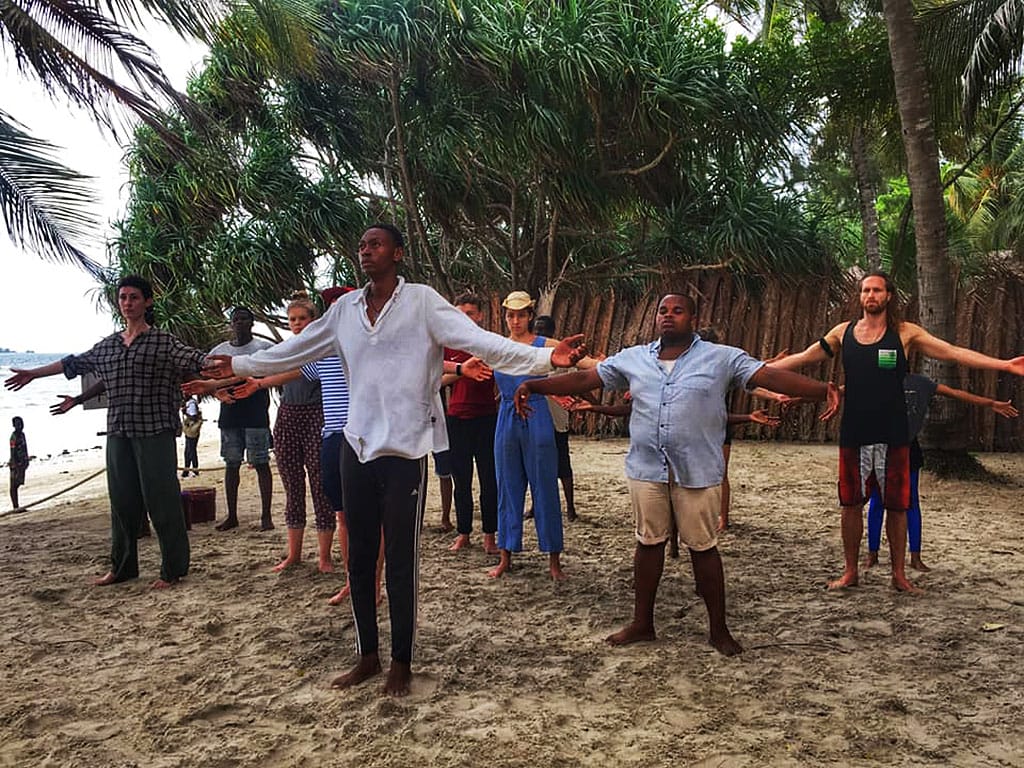 "Together" – Since the end of February, young artists from Haus 3 in Altona are at the Kigamboni Community Center in Dar es Salaam. Together they are developing a new play around the theme of hunger. It will premiere at the Stamp Festival in Hamburg!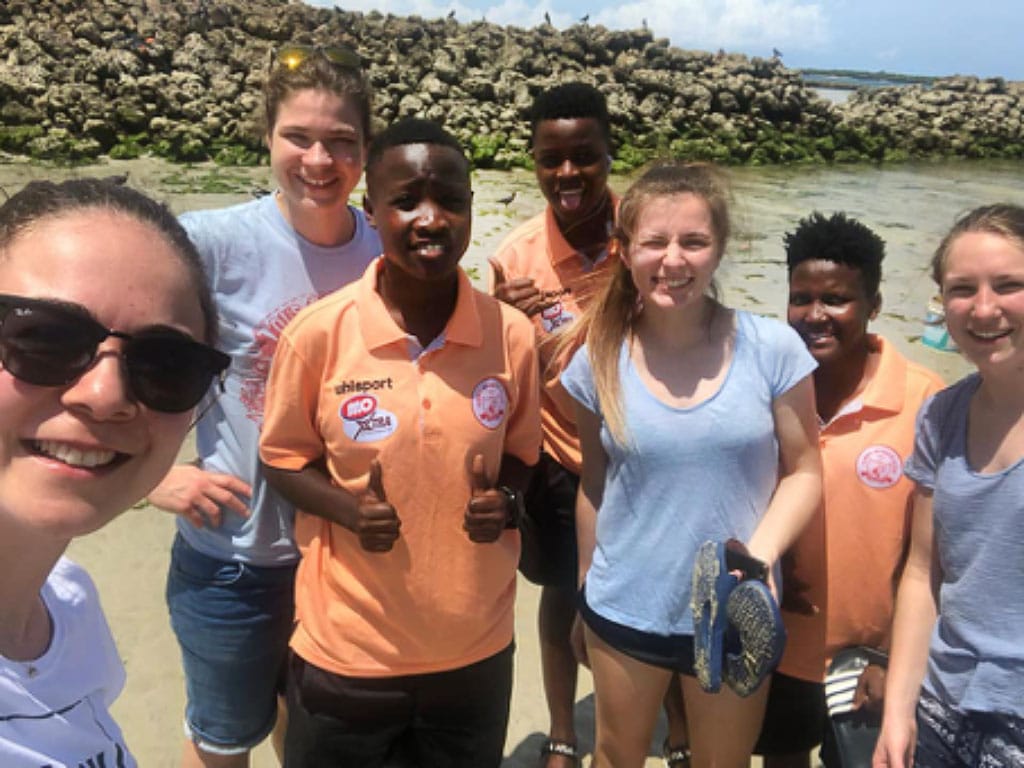 Two days ago (28.02.20) the St. Pauli Girlz arrived in Dar es Salaam! It's about women's soccer here and there. Have fun and good games and a great exchange with the Simba Queens.