Water connects the people of the world – Hamburg with Dar es Salaam
Students from Hamburg and Dar es Salaam explored their city, their immediate surroundings. The motto of the photo project was "Water connects the people of the world – Hamburg with Dar es Salaam".
In Hamburg, the sixth and eighth grade class at the Wilhelmsburg district school went on a discovery tour with cameras. In Dar es Salaam, 14-year-old students from Benjamin W. Mkapa Secondary School captured their immediate surroundings on camera.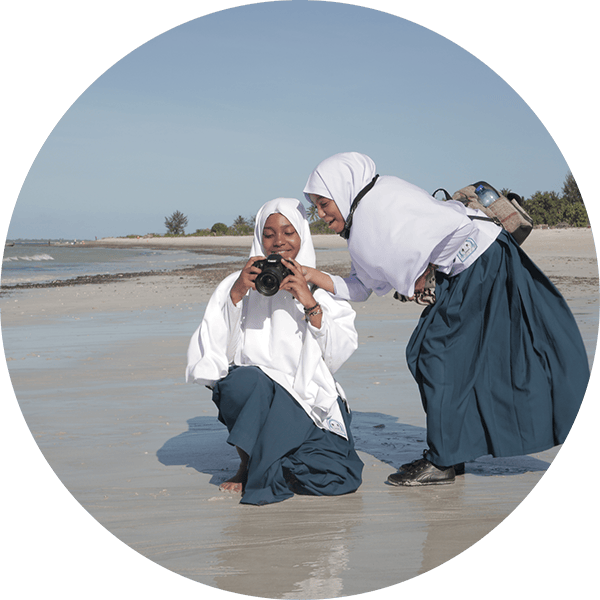 In order to achieve a change of perspective and for the young people to really see their city with "different eyes", the students from Hamburg were given an intensive photography course on motifs, perspectives, light, and image processing by the Tanzanian photographer Imani Nsamilia and the Hamburg photographers Patrick Miller and Caio Jacques.
The photo project was realized with the help of the extracurricular educational organization GENETY.
In Dar es Salaam, the young people worked under the guidance of the two photographers Imani Nsamilia and Caio Jacques. Here, the students were also assisted by Denis Mukandara, who coordinates school partnerships in Dar es Salaam.
In both projects, the young people were taught the technique of photography and how to find special perspectives. The young people were then free to work and recorded their city and port explorations photographically.
As a result, the photo exhibition "Two Ports – One World" is the first attempt to link the different perspectives of partners from other port cities. Long-term cooperation of the schools beyond the project is planned.