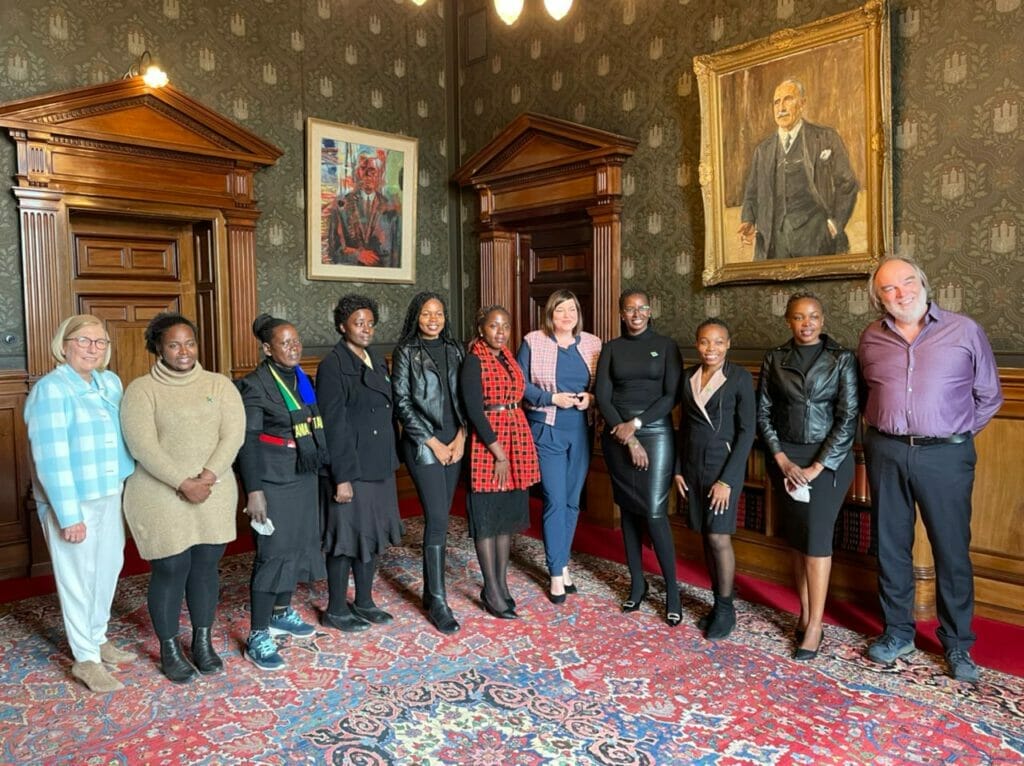 Small businesswomen from Tanzania in conversation with Mrs. Fegebank
On 29th of April 2022 there was a visit to the town hall. A delegation of female small business owners organized through the Ladies Joint Forum from Dar es Salaam had a very lively discussion about their experiences with the second mayor Mrs. Fegebank.
Mrs. Fegebank was particularly interested in the empowerment approaches for women from Tanzania.
Afterwards, the group was informed about the current projects of the town twinning.