Almost 15 years of school partnership
School partnership Helene-Lange-Gymnasium and Kiluvya Secondary School
As Germany's oldest UNESCO project school, Helene Lange Gymnasium maintains many international contacts, including, with the state-run, co-educational Kiluvya Secondary School in Tanzania since 2006.
The first round of exchanges quickly developed into a regular school partnership. In 2008, both sides agreed on a partnership agreement to carry out regular exchanges, to integrate the partnership into the classroom, and thus learn from each other.
Thanks to this partnership, the German and Tanzanian students can immerse themselves in the world of the "other" for a few weeks.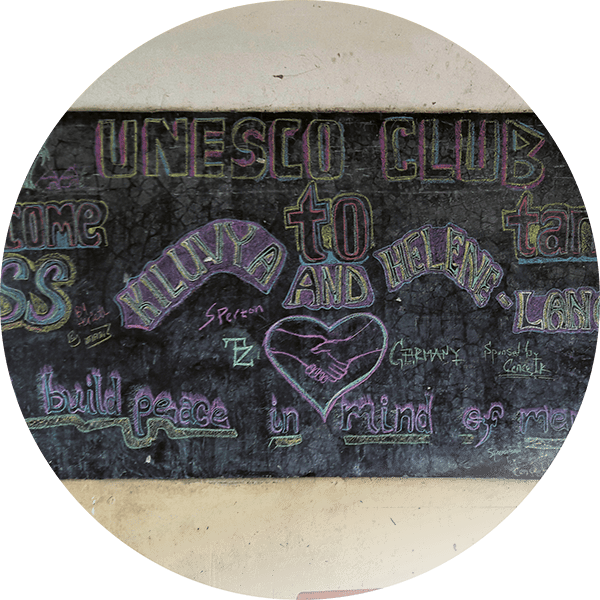 The focus is on the idea of meeting and cultural awareness. During mutual visits of student-teacher groups, insights into our respective school and personal everyday life can be gained. Projects are always carried out in joint consultation, for example on the subject of globalization and creative writing, or a play is staged and an intercultural photography workshop is held.
An attempt is made to put aside financial aspects and the idea of helping others in order to emphasize what unites them.
De-schematization always occurs when working together on a project and when experiencing everyday life, for example in the host family. Here, to everyone's surprise, "one's own" can be found in a "foreign" environment.
The expectations of the meeting and the images of the other are systematically integrated into the preparation and follow-up on both sides.
In the 15 years of the partnership, a great deal of new experience has been gained, perspectives have broadened and many friendships have developed.
Participate:
Would you like to learn more about the school partnership and maybe even initiate a project at your school? Then please feel free to contact Mr. Serbser. In addition to his many years of experience, he also coordinates other school partnerships within the framework of the town twinning.